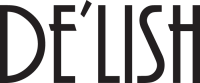 About De'Lish – Cajun Creole Comfort Food
De'Lish started out as a full-service restaurant in the arts district in downtown Dayton in 2010 serving some of the best cajun, creole, comfort food in the Dayton area. In 2018 the building was sold and we closed for 2 years. Fast forward to the pandemic, we purchased a food truck in the fall of 2020 mostly selling our award-winning Eggrolls and chicken. I've always had hopes of having a brick-and-mortar location again. So when asked to be a part of Dayton's first food hall it just made sense! Our signature dish, our De'Lish Soul Rolls have been voted Best Damn Taste and Best Appetizer.
We look forward to serving you some of the best food you can find around town!
Recommended Dish:
De'Lish Soul Roll – Dayton Original & Award-Winning (Vegan option available) I recommend this dish because it is the perfect balance of sweet and savory.
It's small enough for an appetizer and also big enough for a meal depending on your hunger level!
De'Lish Hours
Closed Mondays & Tuesdays
Menu Items:
Soul Rolls:
-Spicy and Sweet Collard Greens
-Braised Chicken, or Jackfruit (vegan option)
-Fresh Shaved Carrots
-Rolled in a Egg-roll Wrapper
-Cornmeal Coated and Deep Fried
-Drizzled With a Sweet Thai Chili Sauce